OUR MISSION
We're all on a quest. We want the freedom, choice, and flexibility to work the way we want.
It is our mission to inspire and help people grow through our sophisticated workspaces, hospitality and communities that promote connection, accomplishment and fun.
We are committed to everyone's success, celebrate diversity and unique talents, respect one another and want to make a difference in each other's lives, businesses and communities.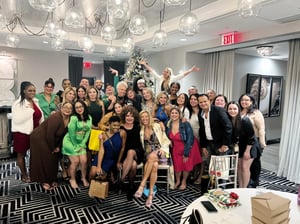 Supporting Your Journey In Every Way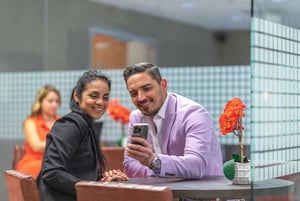 Freedom
The choice and flexibility to work the way you want.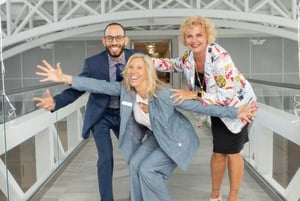 Passion
A community and environment that ignites and inspires.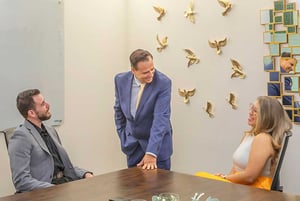 Success
Supporting your unique goals and aspirations.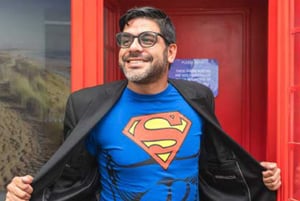 Purpose
Committing to helping create your greatest impact.
OUR STORY
We're proud to be different because we've built a leading brand based on old-fashioned, reliable business principles combined with a culture of innovation and constantly improving the customer experience.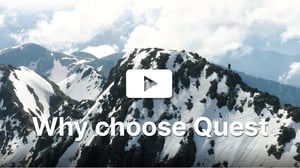 LEADERSHIP TEAM
Over 78 years of combined industry experience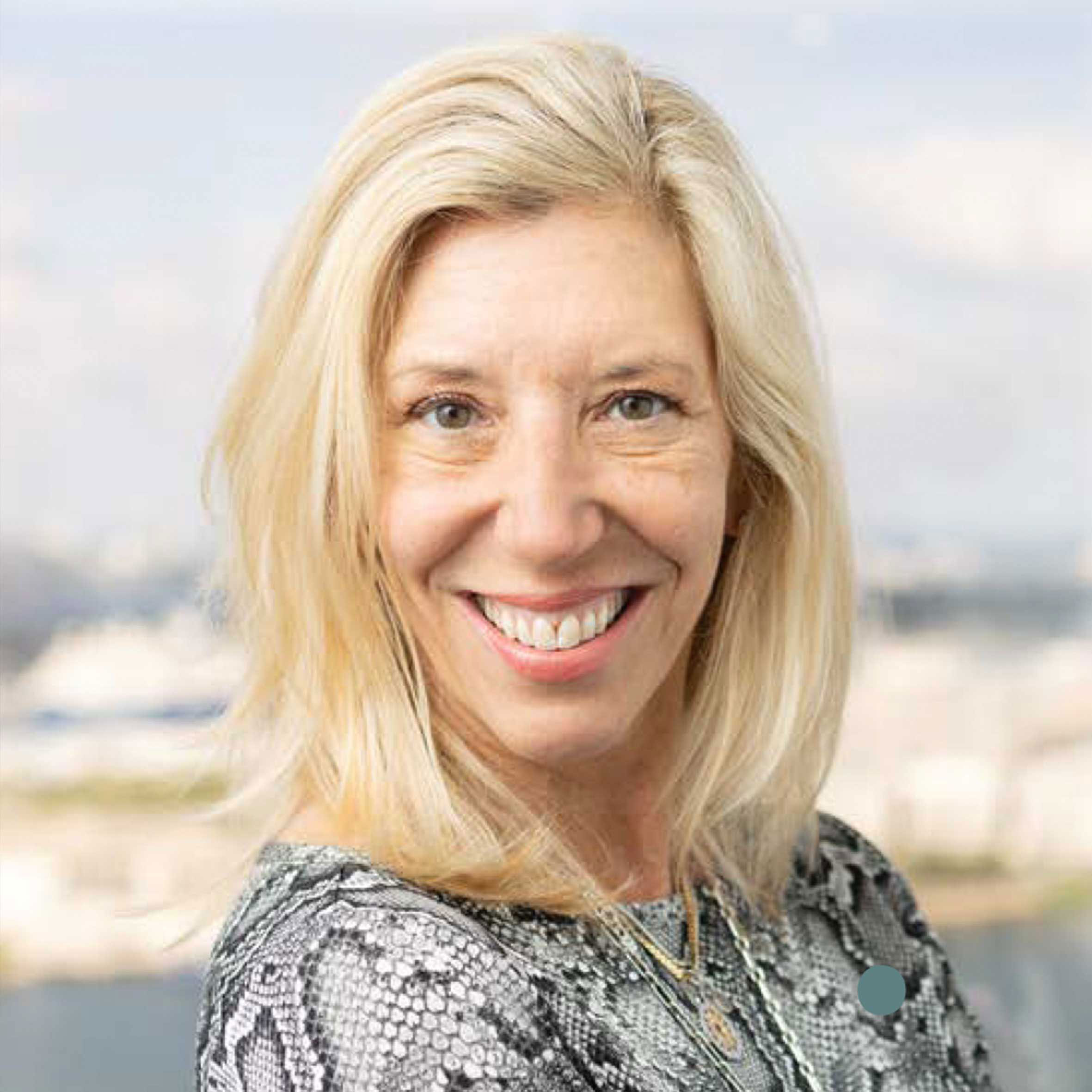 LAURA KOZELOUZEK
CHIEF EXECUTIVE OFFICER
×
LAURA KOZELOUZEK
Laura Kozelouzek is a Florida-based developer and operator with more than 30 years of experience in the hospitality and flexible workspace industries. In 2010, she founded Quest Workspaces, which has since become the largest woman-owned shared workspace company in the U.S. In the last year, Laura has grown Quest Workspaces by more than 50%, adding more than 97,626 square feet of office space to its portfolio, including two new locations in Downtown Miami and expanding its West Palm Beach presence. In total, Quest Workspaces currently has 14 locations in Florida and Manhattan, comprising 310,000 square feet of Class A commercial office space and serving more than 1,000 clients. Laura is a visionary business builder, well-respected for her ability to create "high energy" results-oriented workspaces. In 2004, she founded Synergy Workplaces, growing the company to 25 national locations with over 100 employees and producing over $25 million in sales. She was also an executive at HQ/Regus, where she was responsible for its most profitable region, representing 80 locations and 5,000 customers and generating $180 million in annual sales. A serial entrepreneur, Laura has owned a trendy NYC restaurant, launched a real estate newspaper and started a brokerage business. Her self-funded company structure puts her in a unique position to pass down cost benefits to clients where other organizations cannot. Laura is also a dedicated philanthropist. Since 2014, she has donated more than $411,000 worth of office spaces and meeting rooms to 52 nonprofits as part of her company's Quest Cares initiative. Laura's long list of accolades includes: Connect CRE's 2023 Women in Real Estate; Bisnow's 2023 list of Women Transforming the South Florida Real Estate Market; the South Florida Business Journal's 2022 Influential Business Woman Award and 2023 Ultimate CEO Awards honoree; the Miami-Dade County Women's Chamber of Commerce's 2020 Thelma Gibson Award; and Globe St.'s 2023 Woman of Influence Award. Quest Workspaces was nominated for the South Florida Business Journal's 2023 Business of the Year Award and recognized as one of the publication's "Best Places to Work" for nine consecutive years (2012-2020). Other awards include the Daily Business Review's Best of 2018: Executive Suite and Virtual Office Provider; South Florida Business Journal's Coolest Offices of 2018; and Inc. 5000's Fastest-Growing Private Company for three consecutive years (2016-2018). In July 2023, just as Barbie mania was hitting fever pitch ahead of the movie's summer premiere, Laura banked on the pop culture phenomenon to drive awareness for her brand and draw in new customers. In honor of the doll who proved she could do it all, Quest Workspaces launched the Barbie Dream Office, which made headlines nationwide.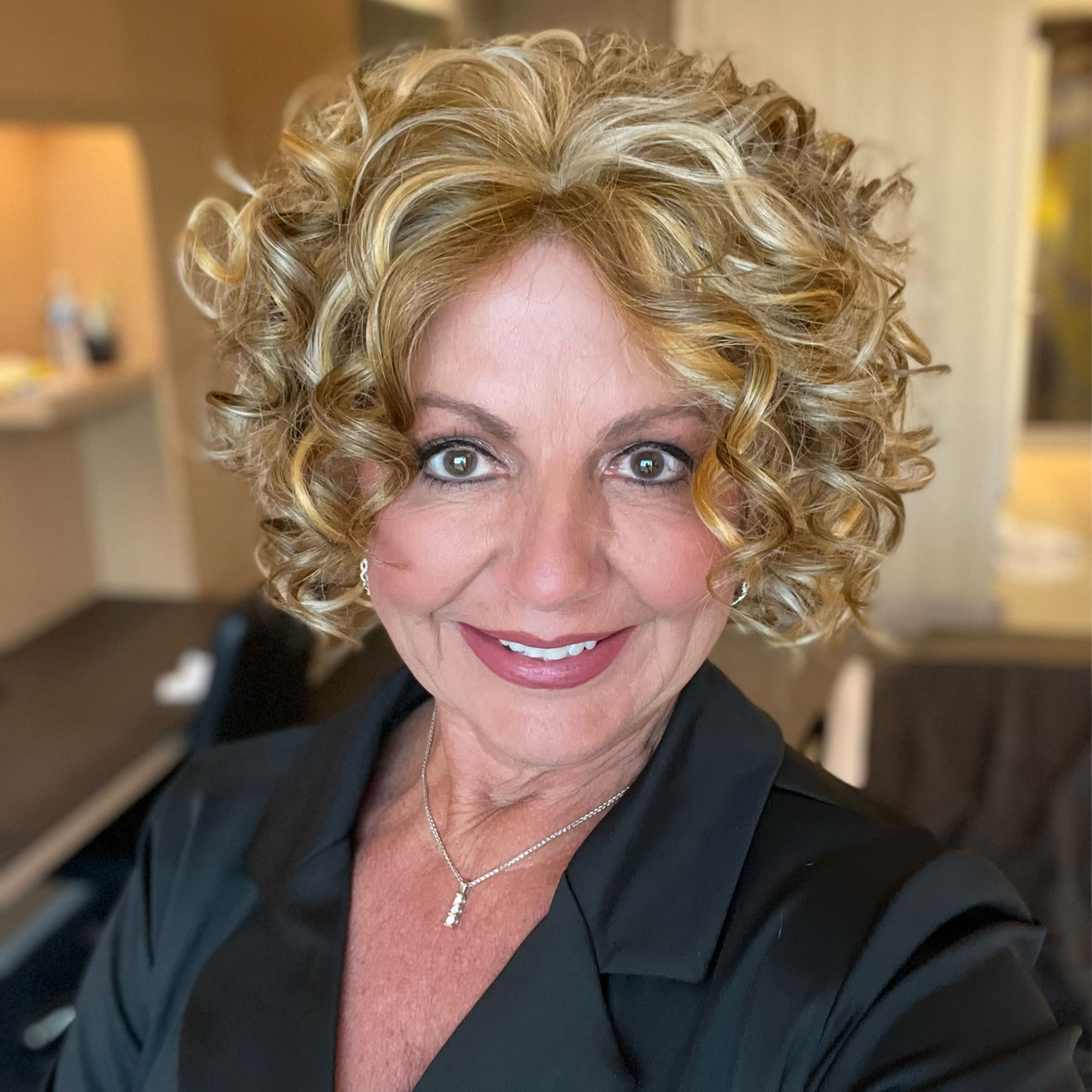 NANCIE DUDASH
CHIEF OPERATING OFFICER
×
NANCIE DUDASH
Prior to Quest Workspaces, Nancie joined Carr Workplaces in 2009 as a seasoned veteran in the coworking sector. She served as Vice President of Operations at Carr Workplaces where she oversaw all operations of the company's 30 locations as well as the construction and startup of all new locations. With extensive and diverse experience, she had served as Vice President of Operations for Synergy Workplaces while Laura was CEO, overseeing 32 national locations. Prior to that, she was Area Director for Corporate Office Centers with a large portfolio of business centers in California and Georgia. Before COC, Nancie was Area President-West for HQ Global Workplaces/Regus, where she was responsible for the successful operation of 56 business centers in California, Arizona, Colorado and Nevada. Before moving to California, Nancie was HQ's Regional Vice President in Dallas having been promoted from an Area Director position in Chicago. Joining the industry in 1992, her accomplishments include articles she has written, seminars she has conducted, and winning prestigious industry awards. Previously, Nancie worked for a crisis management consulting firm in Chicago. Nancie is a graduate of Wesleyan College, and has lived in cities all across the U.S.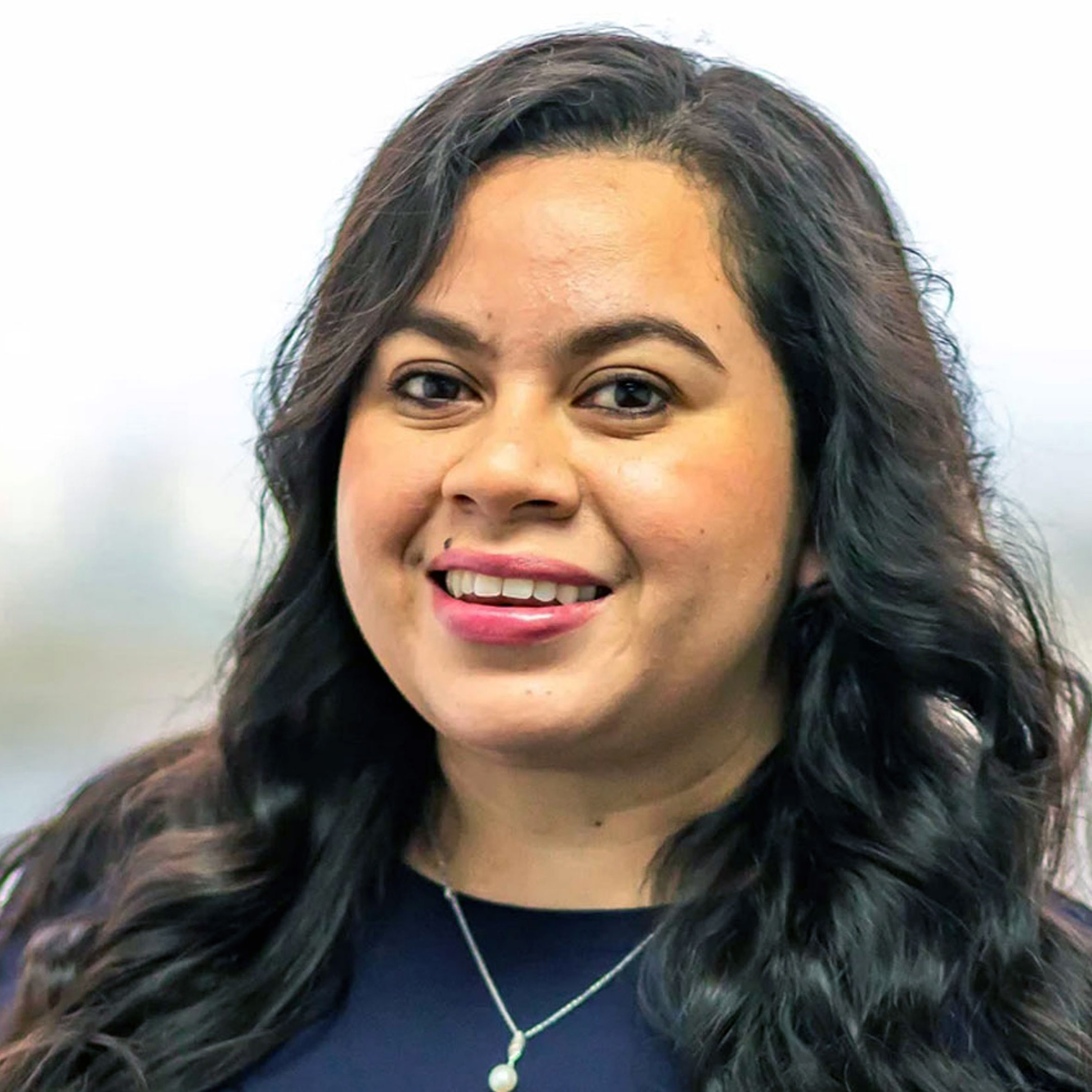 JENIFFER MIRANDA
VICE PRESIDENT OPERATIONS
×
JENIFFER MIRANDA
Jeniffer Miranda serves as Vice President of Operations at Quest Workspaces. With her extensive background in managing billing, technology, and special projects, she plays a pivotal role in driving the operational excellence of the company.
Jeniffer's journey to her current role reflects her passion for continuous growth and diversifying her skill set. After graduating from FIU (Florida International University) where she earned her degree in Business Administration and Human Resources, Jeniffer spent her initial two years building a strong foundation in the HR field. Her experience in human resources provided her with a deep understanding of employee management, organizational dynamics, and the importance of fostering a positive work environment. Driven by her desire to broaden her horizons and contribute to the overall success of an organization, Jeniffer transitioned into operations at Quest Workspaces. Her invaluable experience in HR lends her a unique perspective and an innate ability to understand the needs of both employees and the business.
In her current role as VP of Operations, Jeniffer brings her expertise in managing billing processes, leveraging technology, and overseeing special projects. Her strong analytical skills and attention to detail allow her to streamline operations, enhance efficiency, and optimize financial systems.
Jeniffer's educational background, coupled with her experience in HR and her dedication to professional growth, make her an invaluable asset to Quest Workspaces. Her unwavering commitment to excellence and her ability to seamlessly navigate complex operational challenges contribute to the company's ongoing success.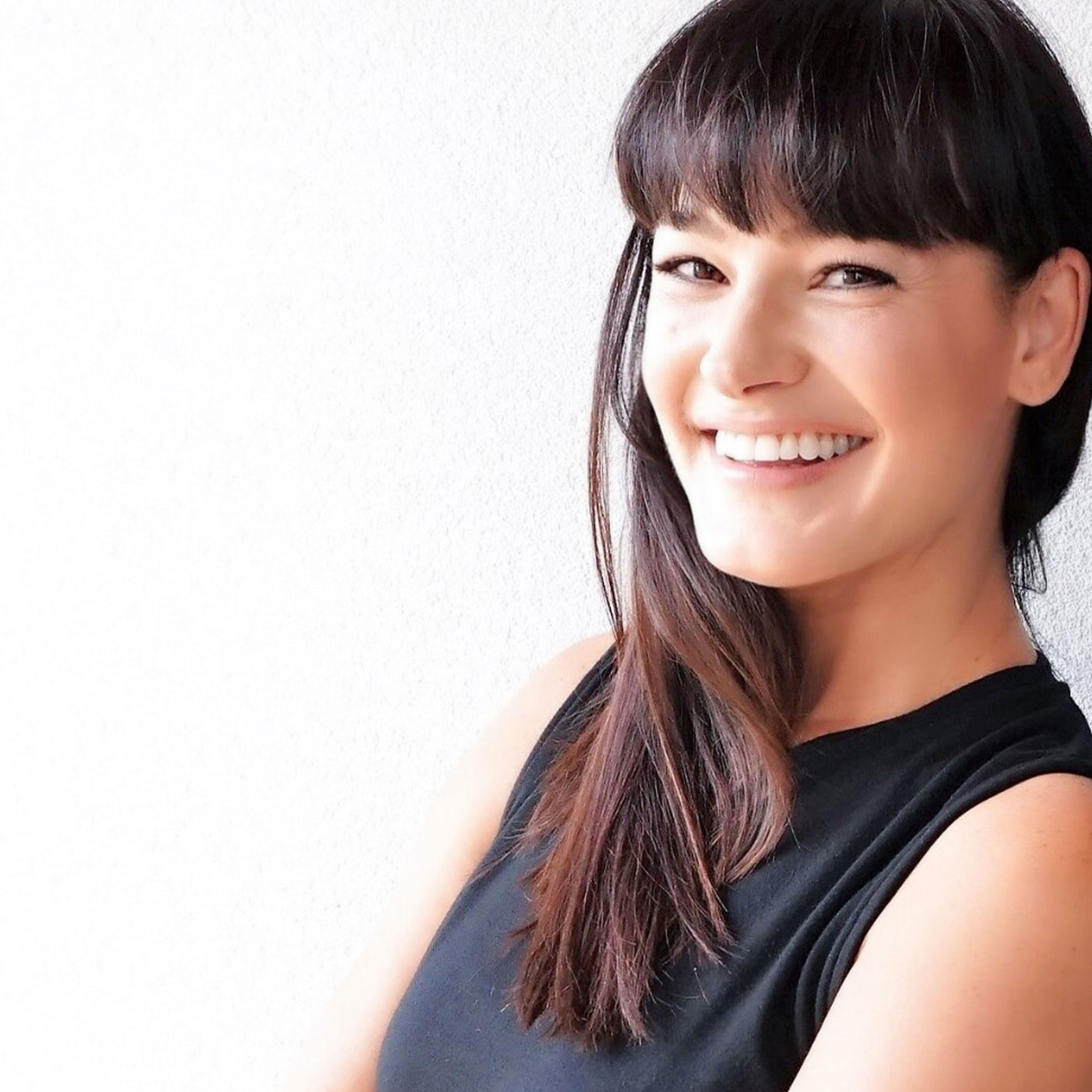 MELISSA SCHILO
DIRECTOR OF MARKETING
×
MELISSA SCHILO
With 17 years of first-hand global operational & sales experience with an ASX listed global flexible workspace company, Jones Lang LaSalle Americas Inc., (NYSE:JLL) and Founder of Workspace Concierge, a flex workspace consultancy, Schilo is considered a veteran of the industry.
As a foundation employee of the solutions and sales team at Flex by JLL, Schilo played a critical role in amplifying the investor opportunity and sales pipeline.
This included leading the transition of five flex provider take overs (>200k rsf), driving $41M TCV within the first 12 months and top line revenues for investors of over $2M within the first 6 months of acquisition whilst signing two "new build" flex workspace locations.
Her diversified background in flexible workspace operations has taken her all over the world from hometown Perth, Western Australia to Singapore, Belgium, Sydney and in 2011 to the USA where she worked to open 22 locations and facilitated the expansion of 10.
From 2017 until 2020, prior to joining JLL, Schilo opened her own flex workspace consultancy "Workspace Concierge" opening coworking centers for private investor clients in Melbourne Australia, Los Angeles, Virginia and Ottawa, Canada.
Her specialties include investor sales, management agreement negotiation, international flex workspace operations, business development, driving revenue and profitability strategies for under-performing locations, floor planning and pricing, feasibility studies and has developed sales & marketing strategies in more than 23 countries.
A LEADING COMPANY YOU CAN HAVE CONFIDENCE IN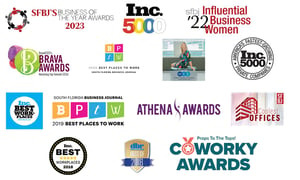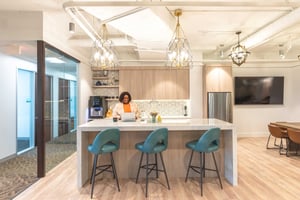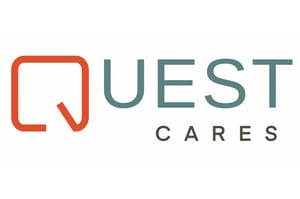 A CULTURE OF GIVING
We are committed to enriching the lives of those in our community, which is why we created Quest Cares. We provide-free and discounted workspaces, meeting rooms and services to local non-profits. By having the same resources as Fortune 500 companies, non-profits can leverage our community and infrastructure to keep growing their impact.
"I must first start off by saying thank you from the bottom of my heart for the opportunity you gave my organization. Through your help, my organization was able to get into an elementary school that fully adopted my program. We went from tutoring children two Saturdays a month to being asked to be there every Saturday. Also, we have made contact with a private Christian school who wants to bring us on board. Who knew having a physical address setup would change so much, and set so many things in motion?I am forever grateful to Quest Workspaces and to you for the heart this company has in giving back to our community."
"Thanks to Laura and the Quest Workspaces team. We started in our living rooms and coffee shops. Now having an office space, it really makes a difference. We have met a lot of great people which has helped spread the word of our mission. We are now able to meet with editors and donators in a great workspace. We are so thankful"
74 non-profits
supported through complimentary office space,
virtual offices and meeting rooms, totaling
over $500,000+
PARTICIPATING NON-PROFITS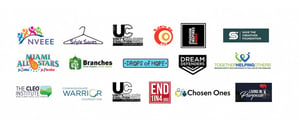 FOR CHARITABLE AND
NON-PROFIT ORGANIZATIONS
Quest Workspaces offers free and discounted office space and services to qualified non-profits, 501© and charitable organizations. To be considered, please apply below:
BEGIN YOUR QUEST
Work the way you want.
Schedule a call or tour today​