PRIVATE OFFICES STARTING $750/MO
Why Choose Quest Workspaces Fort Lauderdale?
The best value private offices – staffed & supported
Two blocks from the life of Las Olas restaurants, cafes, and attractions
Easily accessible to major and local access roads
Renovated offices with high-end & upscale design
Near Port Everglades, one of South FL's foremost economic centers and gateway for global business
Premium offices with real walls, not a glass fishbowl
Different meeting rooms, ideal for depositions
Easy in and out parking in the building, with Brightline a short walk away.
Join A Coworking Community in South Florida Today!
Shared office space combines privacy with the benefits of coworking space.
Take a tour
of Quest Workspaces Fort Lauderdale today and see where you fit in!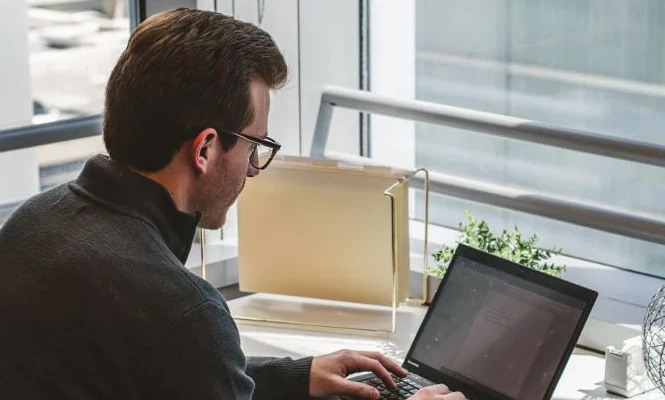 Workspaces
Our pricing includes it all: furniture, Internet service, office management and support staff receptionist, concierge and mail services, office signage, café with unlimited coffee & more!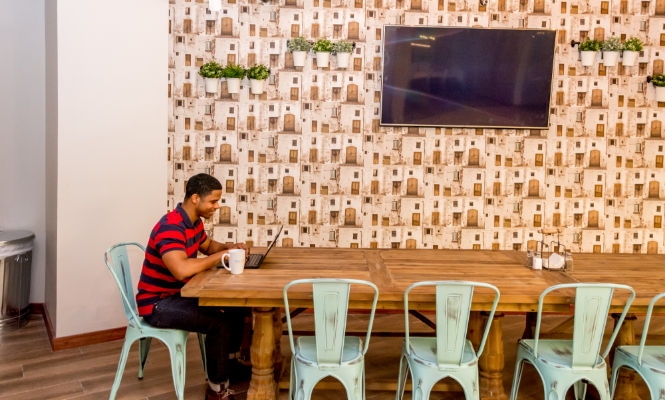 MEETING ROOMS
Wi-Fi, TV+HDMI, dry erase board, conference phone, unlimited coffee tea & water, catering upon request. Notary and administrative services, too. Need anything – we can handle it!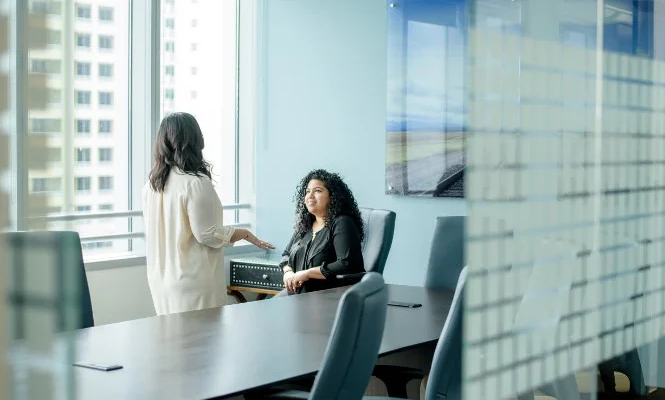 Virtual Services
Perfect for the flourishing solopreneur and new to market companies to companies looking to simplify, our virtual services options are the most flexible and affordable.
What Makes Office Space at Quest Different?
Boutique private offices with solid walls, not glass fishbowls
Flexible arrangements for private offices, office hours packages, conference rooms, and virtual services.
Quest hospitality and concierge services that take care of business for you
Award-winning professional staff support
Enhanced Zoom video conference rooms
A seasoned and well-established clientele of professionals and companies to help your success
Enjoy Office Space that is Near:
Fort Lauderdale International Airport
Fort Lauderdale Executive Airport
Port Everglades Cruiseport
Seminole Hard Rock Hotel and Casino
Oceanfront outdoor restaurants, bars, boutiques and luxury hotels
Hardrock Stadium
Hugh Taylor Birch State Park
Downtown Fort Lauderdale
Las Olas Boulevard.
Private Office Space in a Premier Fort Lauderdale Location
Quest Workspaces Fort Lauderdale provides the best value private office location in Fort Lauderdale with all of the access to Las Olas without the congestion and high price. Located across from the Federal Courthouse, the 101 Building offers is ideal for start-ups, seasoned professionals, entrepreneurs, and big businesses looking for growth and opportunity.
Fort Lauderdale's Best Coworking & Office Rentals
Why Quest Workspaces Fort Lauderdale?
Generally thought of as an ideal travel location, Fort Lauderdale is far more than simply a Spring Break destination. While its mild and sunny weather and 7 miles of beaches are perfect for relaxing, there is a lot more to this city that makes it a great place to live and do business. Shared office space at Quest Workspaces Fort Lauderdale allows both new and experienced professionals to join an established business community with a collaborative culture at an affordable and all-inclusive price.
The city is home to not one but two major airports: Fort Lauderdale Hollywood International Airport and Fort Lauderdale Executive Airport (FXE), as well as the cargo ship hub of Port Everglades. Fort Lauderdale's property taxes and unemployment rates are among the lowest among Florida's largest cities, attracting businesses across many sectors including tourism, life sciences, medical research, and technology. Local business leaders, civic organizations, and local government have historically collaborated to overcome challenges and make Fort Lauderdale an excellent place to live, work, and play. Where better to become a member of a coworking space than one that already enjoys a rich culture of collaboration?
What Makes Office Space at Quest Workspaces Fort Lauderdale Different?
Located in downtown's business district, Quest Workspaces Fort Lauderdale offers beautiful professional private office space without the hefty price tag or traffic congestion. With the Federal Courthouse just across the street and hotels, restaurants, and other attractions close by, our shared office space is perfect for legal or tech professionals and entrepreneurs from all industries. Combine our prime location with the many amenities of a quality coworking space, and the result is an environment in which your business will continue to thrive. Questers in our Fort Lauderdale location enjoy:
Private office space to work without noise or interruptions

Affordable and inclusive pricing starting at just $500/month includes everything you need to start working from the very first minute you step foot in our building: furniture, WiFi, break areas, meeting rooms, and more.

Our

renowned hospitality

includes concierge and reception services to keep your clients comfortable

Flexible terms that enable you to add meeting room packages, virtual services, phone answering services, mailboxes, and other logistical needs to keep your business going

Excellent parking in the building to avoid the congestion of Las Olas Blvd

Zoom Rooms and other

virtual services

for remote workers who need professional support from afar

Furnished

meeting rooms

for groups of all sizes equipped with conference equipment and tech support, ideal for depositions and other types of meetings

Proximity to Fort Lauderdale Hollywood International Airport, Port Everglades, and Fort Lauderdale Executive Airport that focuses on small business and Fortune 500 companies, making it easy for global clients to find and reach your company

Branded signage added to the building directory

Exclusive business and social events available only to Questers

A tight-knit community of established and successful Fort Lauderdale professionals for networking and collaboration opportunities

A location just minutes from world-class hotels, eateries, and other attractions on Las Olas Blvd in downtown Fort Lauderdale, ideal for entertaining clients and maintaining a favorable work-life balance