PRIVATE OFFICES STARTING $850/MO
Office Space Rentals in Boca Raton, FL
Why Choose Quest Workspaces Boca Raton?
Tight-knit community of seasoned professionals and entrepreneurs

Workspace filled with warm hospitality, designed with a modern and professional feel

A long-standing & highly engaged leadership team

Located less than 1 mile from unparalleled entertainment, restaurants, shopping, commercial opportunities and the Boca Raton Resort and Club

Award-winning professional staff support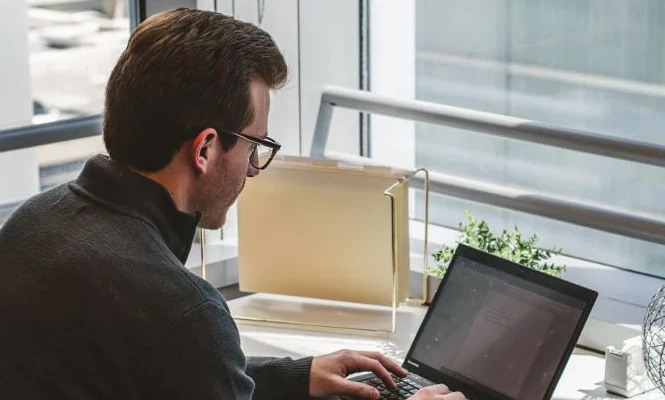 Workspaces
Our pricing includes it all: furniture, Internet service, office management and support staff receptionist, concierge and mail services, office signage, café with unlimited coffee & more!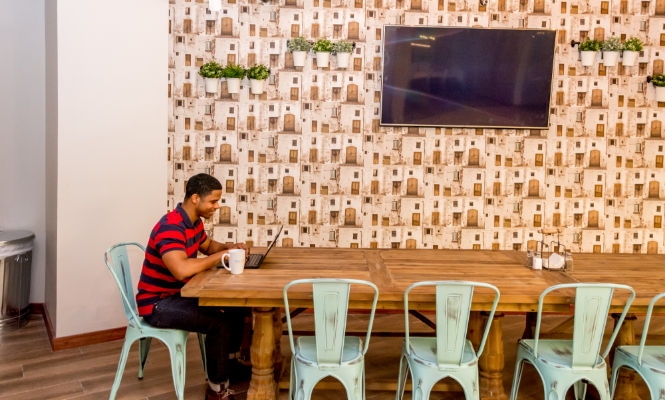 MEETING ROOMS
Wi-Fi, TV+HDMI, dry erase board, conference phone, unlimited coffee tea & water, catering upon request. Notary and administrative services, too. Need anything – we can handle it!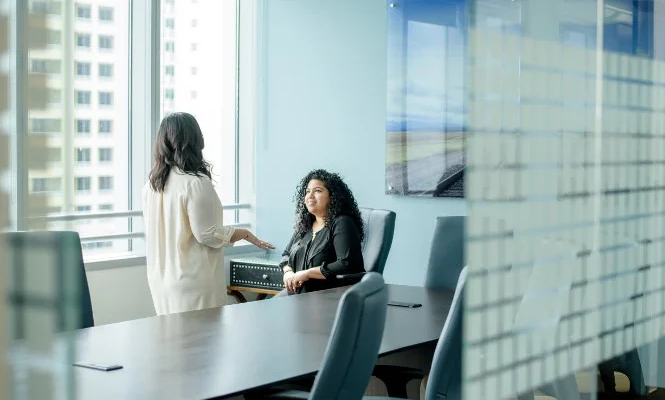 Virtual Services
Perfect for the flourishing solopreneur and new to market companies to companies looking to simplify, our virtual services options are the most flexible and affordable.
Boca Raton is a great place to open or grow a business. If you are a solo professional who is looking to get out of your home office or downsize your physical space due to increased remote work, Quest Workspaces Boca Raton is here to help! Learn more about our flexible coworking space.
Doing Business In Boca Raton
Located conveniently in prosperous Palm Beach County Florida, Boca Raton is the perfect place for shared office space. Quest Workspaces is proud to offer this ideal location to our community members.
Amenities
As a working professional, your office space must offer modern amenities and benefits. Move out of your home office and into a community of professionals with:
Services
Businesses of all sizes and across industries need some basic services to adequately meet the needs of clients. At Quest Workspaces Boca Raton, you will have access to:
Why Choose Quest?
What to Expect
No one is successful in business completely on their own. Quest Workspaces Boca Raton is a tight-knit community of seasoned working professionals brought together in an upscale working environment that encourages productivity. Our professional staff is easily accessible to ensure that your needs are met and to answer all of your questions. Our office spaces are efficient yet comfortable and private to allow you to work uninterrupted in a quiet space.
Book A Tour
Are you ready to join the professional community at Quest Workspaces Boca Raton? Book a tour of our coworking space today and let us know how we can provide success for your business endeavors!
What Makes Office Space at Quest Different?
Boutique private offices with solid walls, not glass fishbowls
Flexible arrangements for private offices, office hours packages, conference rooms, and virtual services.
Quest hospitality and concierge services that take care of business for you
Enhanced Zoom video conference rooms
A seasoned and well-established clientele of professionals and companies to help your success
Enjoy Office Space that is Near:
Fort Lauderdale International Airport
Fort Lauderdale Executive Airport
I-95 and Florida Turnpike.
Exclusive stores and dining at Mizner Park
High-End Shopping and Restaurants at the Town Center at Boca Raton
The adventure of Lion Country Safari, Spanish River Park, Gumbo Limbo Nature Center, Red Reef Park, and Palm Beach Zoo
Boca Raton Beaches
FAU Stadium.
Private Office Space in a Premier Boca Raton Location
Boca Raton Coworking & Office Space Rentals
Nestled in the affluent city of Boca Raton at the intersection of Glades Road & Federal Highway, the 1200 Corporate Place building is truly South Florida's "crown jewel" of office locations. Boca Raton, in prestigious Palm Beach County, Florida, has it all — from oceanfront resorts and museums to jazz clubs and golf courses. Boca Raton is a must-visit for adventure and entertainment enthusiasts. Located in Florida's Atlantic Ocean Coast, residents and visitors alike will enjoy upscale shopping, dining, and resort options to balance work and life, and ensure your business thrives.
Quest Workspaces private offices in Corporate Place is located less than one mile from the renowned Mizner Park with its unparalleled entertainment, restaurants, shopping, and the Boca Raton Resort and Club. Rent office space in Boca Raton today, and enjoy the many business opportunities the location has to offer.
The Palm Beach County destination is known for its economic prosperity. Its luxury waterfronts, vibrant gardens, and outstanding events make it a popular destination for tourists and entrepreneurs. Boca is equal distance from the Fort Lauderdale Airport (20 miles) and the Palm Beach International Airport (22 miles).