NUESTRA MISIÓN
Todos estamos en una búsqueda. Queremos la libertad, la elección y la flexibilidad para trabajar de la manera que deseamos.
Nuestra misión es inspirar y ayudar a las personas a crecer a través de nuestros espacios de trabajo sofisticados, hospitalidad y comunidades que promueven la conexión, el logro y la diversión.

Estamos comprometidos con el éxito de todos, celebramos la diversidad y los talentos únicos, nos respetamos mutuamente y queremos marcar la diferencia en la vida, los negocios y las comunidades de los demás.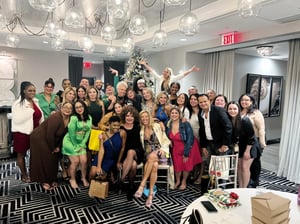 Apoyando Tu Camino En Todo Sentido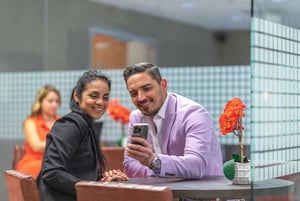 Libertad
La elección y la flexibilidad para trabajar de la manera que desees.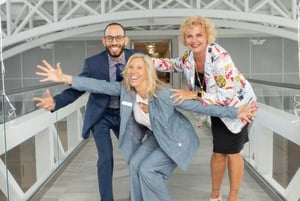 Pasión
Una comunidad y un entorno que encienden e inspiran.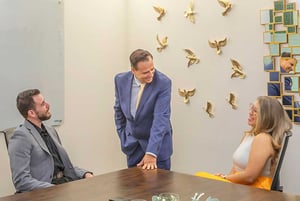 Éxito
Apoyando tus metas y aspiraciones únicas.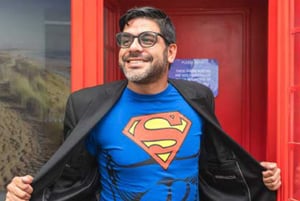 Proposito
Compromiso de ayudarte a crear tu mayor impacto.
NUESTRA HISTORIA
Estamos orgullosos de ser diferentes porque hemos construido una marca líder basada en principios comerciales confiables de antaño, combinados con una cultura de innovación y mejora constante de la experiencia del cliente.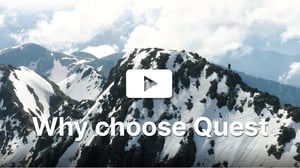 Equipo de Liderazgo
Más de 78 años de experiencia combinada en la industria.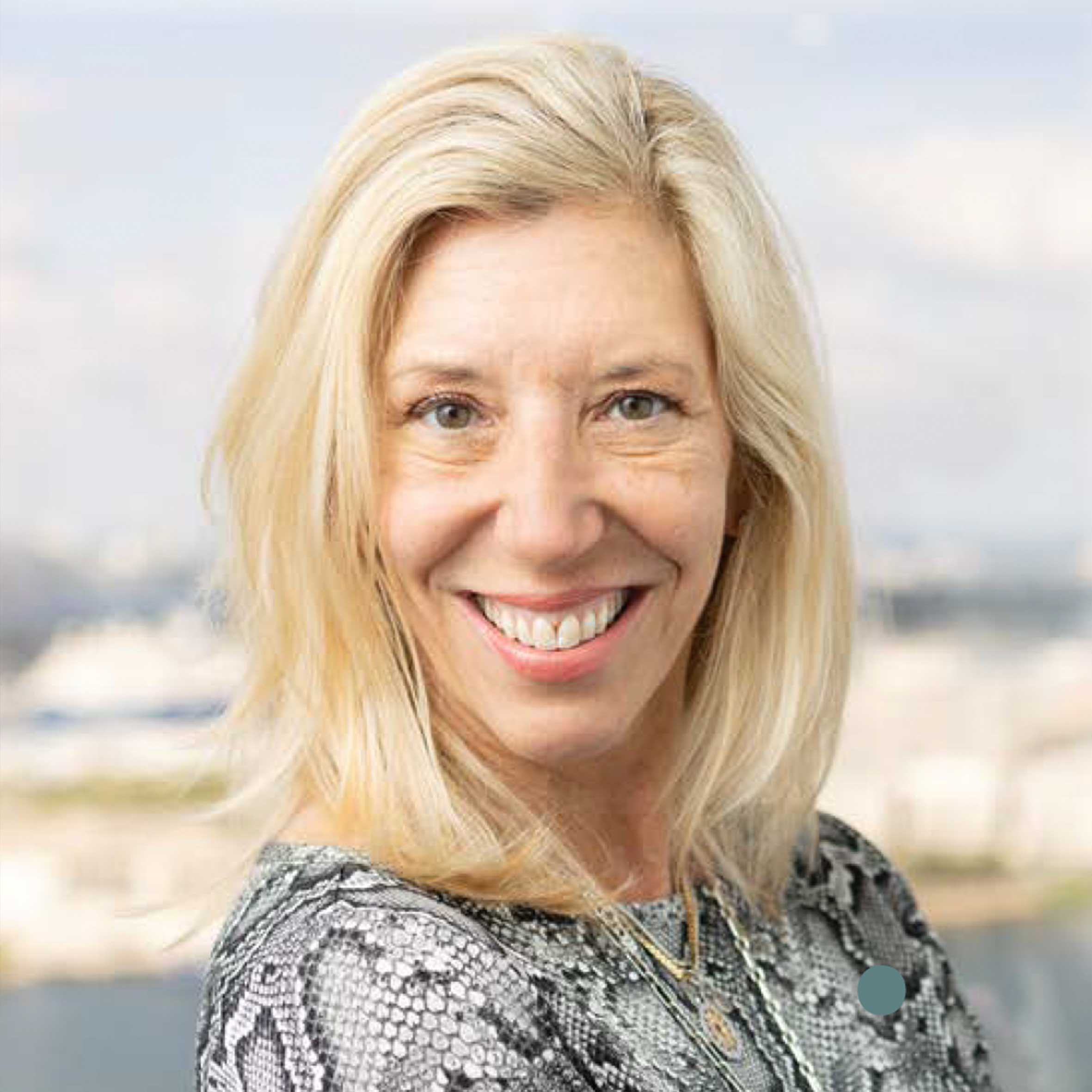 LAURA KOZELOUZEK
Director Ejecutivo
×
LAURA KOZELOUZEK
Laura Kozelouzek
Laura Kozelouzek is a recognized expert and visionary of the serviced hospitality and co-working industry for over 30 years. She is an innovator, and entrepreneur and well respected for her ability to create "high energy" results oriented co-working cultures.
In July 2010, Laura created Quest Workspaces, inspired by a need to provide business owners with a high end, high touch all-inclusive work space solution that offered true flexibility and business building opportunities.
Quest Workspaces operates 10 locations, 9 in Florida, currently Miami's 3rd largest coworking operator, and 1 in New York City representing over 3,000 clients and 360,000 SF. In 10 years, Quest has become a leading brand, featured in over 65 publications including; Wall Street Journal, CBS News, Fortune Magazine and New York Times, named one of Inc 5000's Fastest Growing Private Companies in 2016 and 2018 and voted Best Place to Work every year since 2012.
Prior to Quest Workspaces, in 2004 Laura founded Synergy Workplaces, growing the company to 25 national locations, and over 25 million in sales. In 2008, Synergy was sold to Carr Workplaces.
Before Synergy, Laura spent 19 years in the commercial real estate and hospitality industries. During that time, as an executive at HQ/Regus, she was responsible for its most profitable region, representing 80 locations, 5,000 customers and generated $180 million in annual sales. While at HQ, she played a lead role in an industry "roll up" and consolidating the sector.
As a serial entrepreneur Laura has owned a trendy NYC restaurant, launched a NYC real estate newspaper, brokerage business, and is a recipient of dozens of leadership, service and real estate awards. She graduated from the Cornell University School of Hotel Administration and is a member of the President's Council of Cornell Women.
One of her greatest accomplishment was the creation of Quest Cares in 2012. A program that supports local nonprofits with complimentary office space and services through Quest. To date the program has donate over $650,000 to over a dozen deserving charities.
Laura plays a very active role in the workspaces community as board member of the Global Workspace Association, WANY, and All Good Workspace. She is also a frequent speaker at coworking, real estate and entrepreneurial conferences.
When she's not in the office she can found spending her time with her teenage son Jordan on the ski slopes, scuba diving, or water skiing or traveling. To say Laura is an adrenaline junkie and adventurer would be an understatement!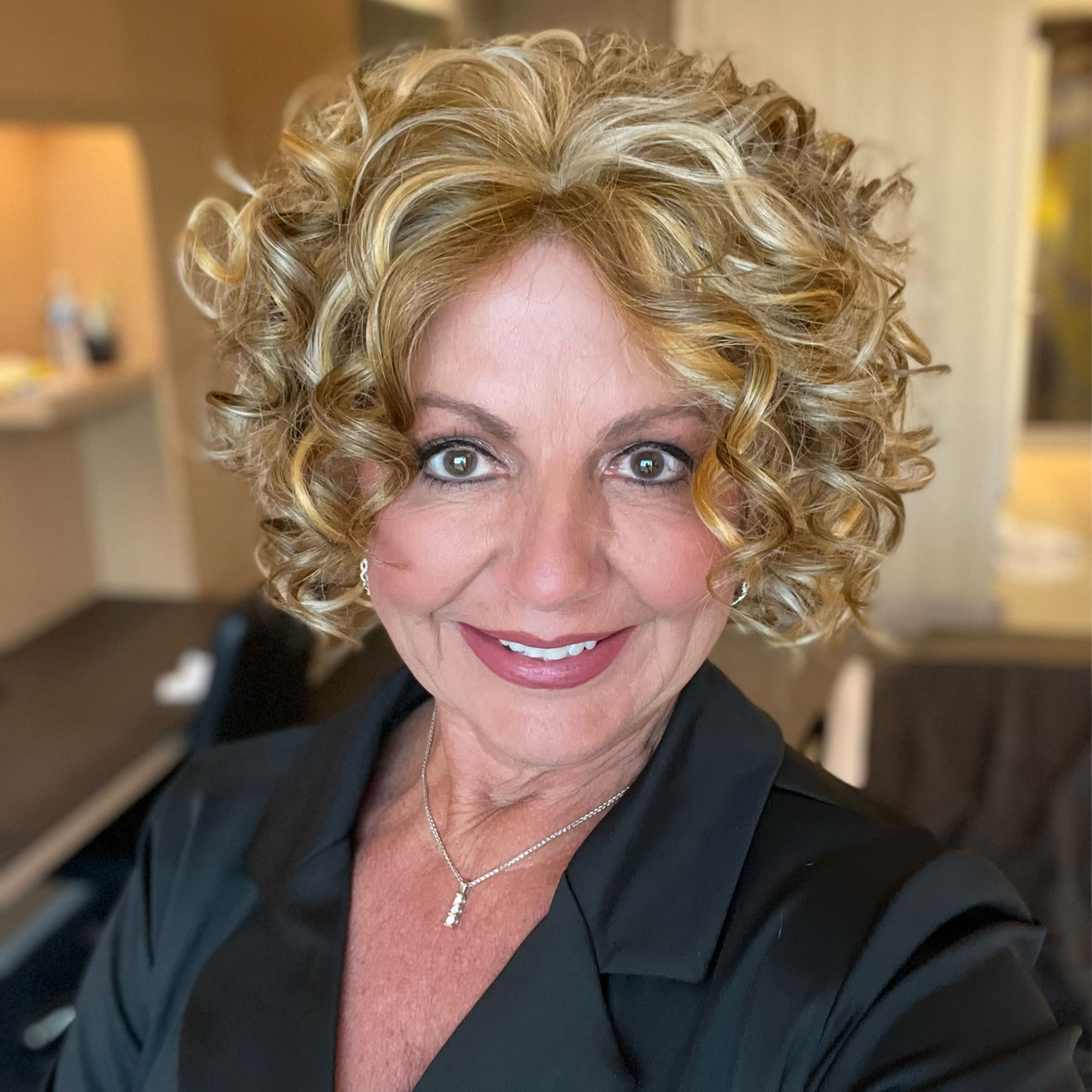 NANCIE DUDASH
Director de Operaciones
×
NANCIE DUDASH
Prior to Quest Workspaces, Nancie joined Carr Workplaces in 2009 as a seasoned veteran in the coworking sector. She served as Vice President of Operations at Carr Workplaces where she oversaw all operations of the company's 30 locations as well as the construction and startup of all new locations. With extensive and diverse experience, she had served as Vice President of Operations for Synergy Workplaces while Laura was CEO, overseeing 32 national locations. Prior to that, she was Area Director for Corporate Office Centers with a large portfolio of business centers in California and Georgia. Before COC, Nancie was Area President-West for HQ Global Workplaces/Regus, where she was responsible for the successful operation of 56 business centers in California, Arizona, Colorado and Nevada. Before moving to California, Nancie was HQ's Regional Vice President in Dallas having been promoted from an Area Director position in Chicago. Joining the industry in 1992, her accomplishments include articles she has written, seminars she has conducted, and winning prestigious industry awards. Previously, Nancie worked for a crisis management consulting firm in Chicago. Nancie is a graduate of Wesleyan College, and has lived in cities all across the U.S.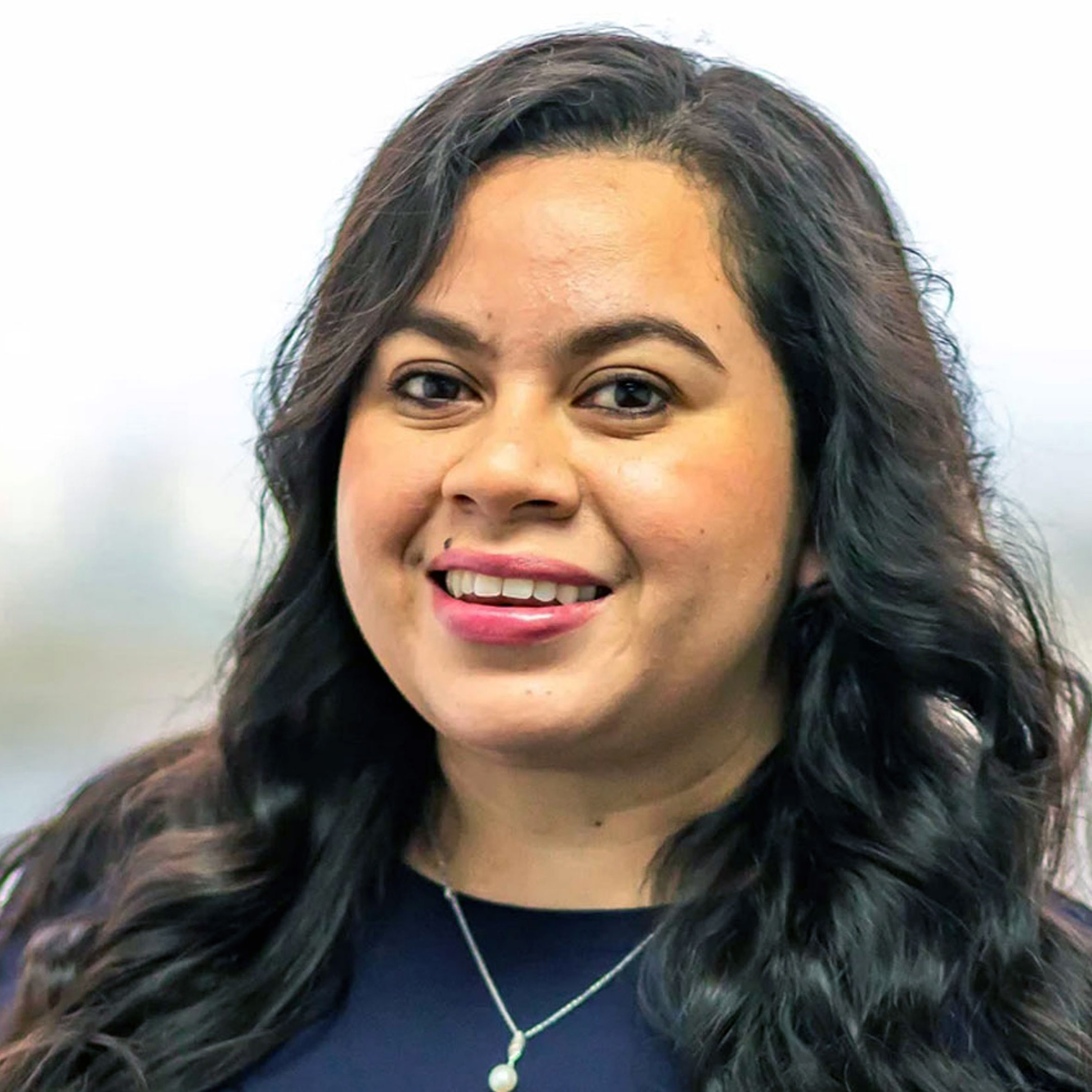 JENNIFER MIRANDA
Vicepresidente de Operaciones
×
JENNIFER MIRANDA
Jeniffer Miranda serves as Vice President of Operations at Quest Workspaces. With her extensive background in managing billing, technology, and special projects, she plays a pivotal role in driving the operational excellence of the company.
Jeniffer's journey to her current role reflects her passion for continuous growth and diversifying her skill set. After graduating from FIU (Florida International University) where she earned her degree in Business Administration and Human Resources, Jeniffer spent her initial two years building a strong foundation in the HR field. Her experience in human resources provided her with a deep understanding of employee management, organizational dynamics, and the importance of fostering a positive work environment. Driven by her desire to broaden her horizons and contribute to the overall success of an organization, Jeniffer transitioned into operations at Quest Workspaces. Her invaluable experience in HR lends her a unique perspective and an innate ability to understand the needs of both employees and the business.
In her current role as VP of Operations, Jeniffer brings her expertise in managing billing processes, leveraging technology, and overseeing special projects. Her strong analytical skills and attention to detail allow her to streamline operations, enhance efficiency, and optimize financial systems.
Jeniffer's educational background, coupled with her experience in HR and her dedication to professional growth, make her an invaluable asset to Quest Workspaces. Her unwavering commitment to excellence and her ability to seamlessly navigate complex operational challenges contribute to the company's ongoing success.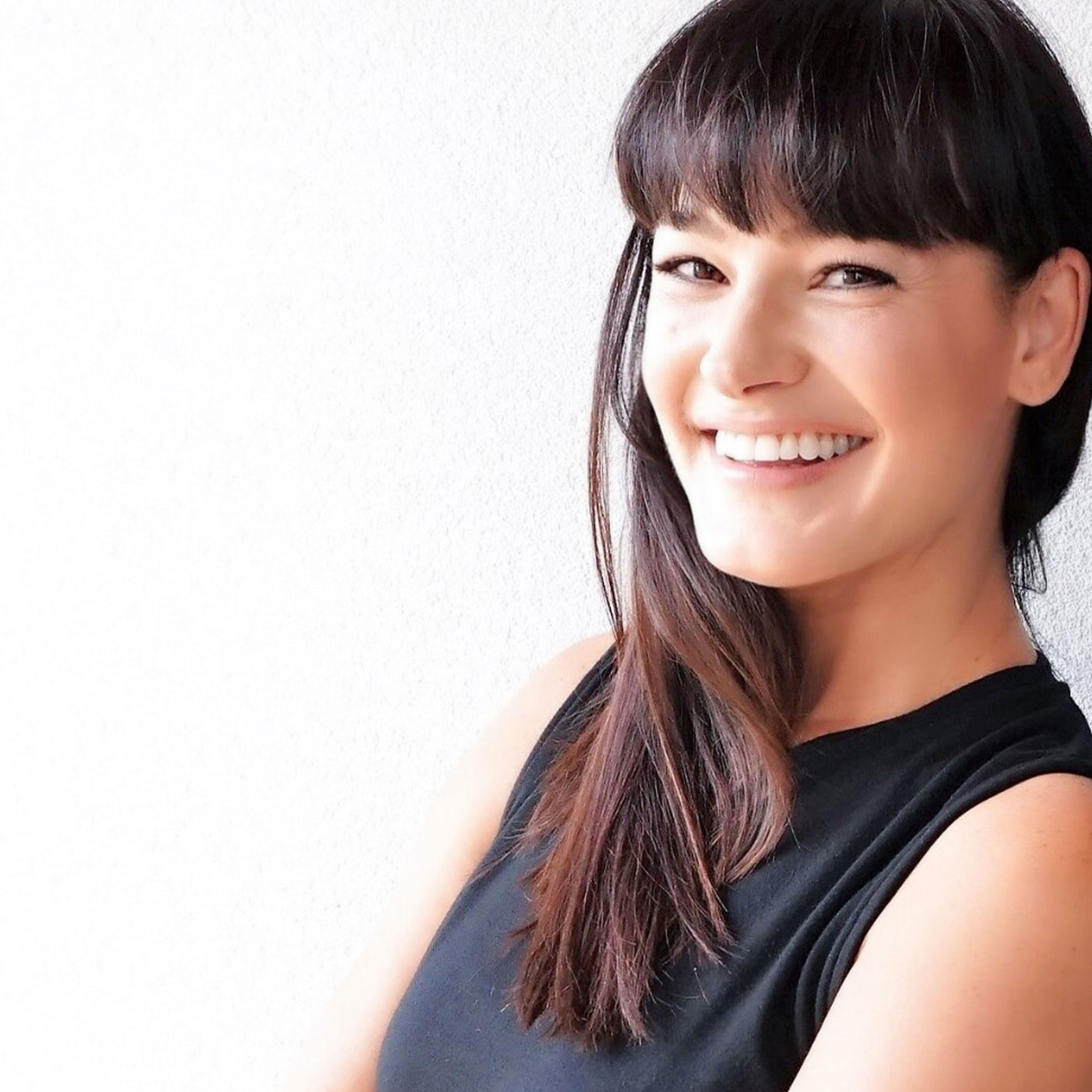 MELISSA SCHILO
Director de Marketing
×
MELISSA SCHILO
Con 17 años de experiencia operacional y de ventas directa con una empresa global de espacio de trabajo flexible cotizada en la ASX, Jones Lang LaSalle Americas Inc., (NYSE: JLL) y fundadora de Workspace Concierge, una consultoría de espacio de trabajo flexible, Schilo es considerada una veterana de la industria.
Como empleada fundacional del equipo de soluciones y ventas en Flex by JLL, Schilo desempeñó un papel crucial en amplificar la oportunidad para inversionistas y la cartera de ventas.
Esto incluyó liderar la transición de cinco adquisiciones de proveedores flexibles (>200k rsf), generando $41M TCV en los primeros 12 meses y ingresos brutos para los inversionistas de más de $2M en los primeros 6 meses de adquisición, mientras firmaba dos ubicaciones de espacio de trabajo flexible de "nueva construcción".

Su diverso trasfondo en operaciones de espacio de trabajo flexible la llevó por todo el mundo, desde su ciudad natal, Perth, en Australia Occidental, hasta Singapur, Bélgica, Sídney y, en 2011, a EE.UU., donde trabajó para abrir 22 ubicaciones y facilitó la expansión de 10.
Desde 2017 hasta 2020, antes de unirse a JLL, Schilo abrió su propia consultoría de espacio de trabajo flexible "Workspace Concierge", inaugurando centros de coworking para clientes inversionistas privados en Melbourne, Australia, Los Ángeles, Virginia y Ottawa, Canadá.
Sus especialidades incluyen ventas a inversionistas, negociación de acuerdos de gestión, operaciones internacionales de espacio de trabajo flexible, desarrollo de negocios, implementación de estrategias de ingresos y rentabilidad para ubicaciones con bajo rendimiento, planificación de suelos y precios, estudios de factibilidad y ha desarrollado estrategias de ventas y marketing en más de 23 países.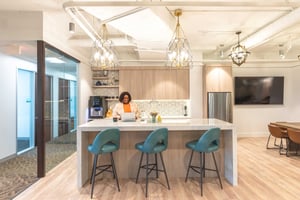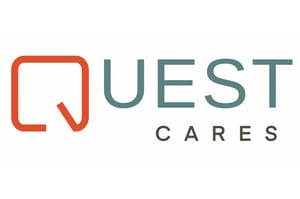 UNA CULTURA DE DAR
Estamos comprometidos en enriquecer las vidas de quienes están en nuestra comunidad, por eso creamos Quest Cares. Ofrecemos espacios de trabajo, salas de reuniones y servicios gratuitos y con descuento a organizaciones sin fines de lucro locales. Al contar con los mismos recursos que las empresas Fortune 500, las organizaciones sin fines de lucro pueden aprovechar nuestra comunidad e infraestructura para seguir expandiendo su impacto.
"Primero que todo, debo empezar agradeciendo de todo corazón por la oportunidad que le dieron a mi organización. Con su ayuda, mi organización pudo entrar en una escuela primaria que adoptó completamente mi programa. Pasamos de ayudar a niños dos sábados al mes a que nos pidieran estar allí todos los sábados. Además, hemos establecido contacto con una escuela privada cristiana que quiere incorporarnos a su equipo. ¿Quién iba a decir que tener una dirección física establecida cambiaría tanto y pondría en marcha tantas cosas?Estoy eternamente agradecido a Quest Workspaces y a usted por el corazón que esta empresa tiene para devolver a nuestra comunidad."
"Gracias a Laura y al equipo de Quest Workspaces. Empezamos en nuestras salas de estar y cafeterías. Ahora, tener un espacio de oficina realmente hace la diferencia. Hemos conocido a muchas personas geniales, lo cual ha ayudado a difundir la palabra de nuestra misión. Ahora podemos reunirnos con editores y donantes en un gran espacio de trabajo. Estamos muy agradecidos."
74 sin fines de lucro
Apoyadas a través de espacios de oficina gratuitos, oficinas virtuales y salas de reuniones, con un total de
más de $500,000+
PARTICIPANTES SIN FINES DE LUCRO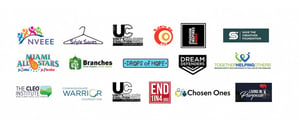 PARA ORGANIZACIONES BENÉFICAS Y SIN FINES DE LUCRO
Quest Workspaces ofrece espacios de oficina y servicios gratuitos y con descuento a organizaciones sin fines de lucro calificadas, 501(c) y organizaciones benéficas. Para ser considerado, por favor aplique a continuación:
INICIA TU QUEST
Trabaja como prefieras.
Agende una llamada o un recorrido hoy.