PRIVATE OFFICES STARTING $850/MO
Office Rentals in Miami
Why Choose Quest Workspaces in Miami?
A prestigious address in the heart of Brickell Avenue
Easy access to 1-95 and main access roads
Brickell City Center & the Shops at Mary Brickell Village
Bayfront Park for waterfront recreation, shops, cafes, and restaurants
Miami River Restaurants
Pérez Art Museum Miami (PAMM)
American Airlines Arena
Miami International Airport
Port of Miami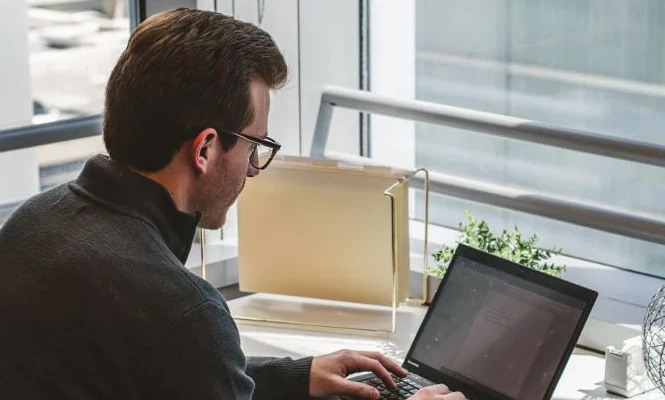 Workspaces
Our pricing includes it all: furniture, Internet service, office management and support staff receptionist, concierge and mail services, office signage, café with unlimited coffee & more!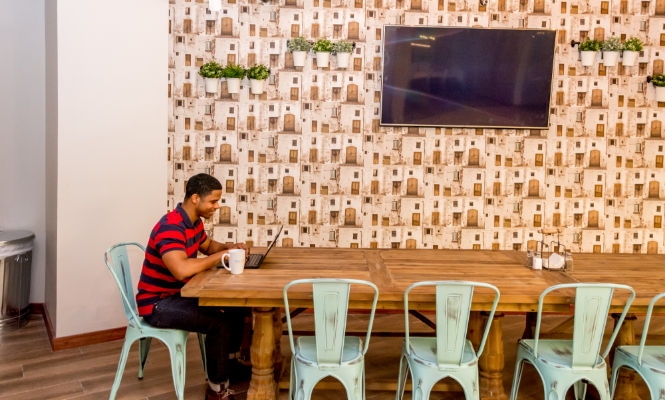 MEETING ROOMS
Wi-Fi, TV+HDMI, dry erase board, conference phone, unlimited coffee tea & water, catering upon request. Notary and administrative services, too. Need anything – we can handle it!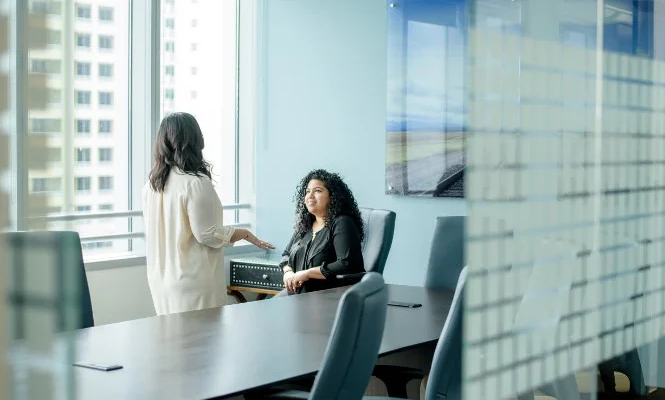 Virtual Services
Perfect for the flourishing solopreneur and new to market companies to companies looking to simplify, our virtual services options are the most flexible and affordable.
A Customizable, Professional Workspace
Our shared office spaces for lease give you access to a stunning view of Brickell Avenue and the bay. With stylish furniture, complete facilities, and equipment, you'll have the benefits of an innovative workplace under one roof — without the hefty price tag. Our ready-to-use workspaces feature the latest technology and upscale designs to fit your business image.
A Bustling Financial District
Our facility is located in Brickell — right in the heart of the financial district. Set up your business here and enjoy the ease of transactions with international banks as well as the convenience of luxury condominiums, metrorails, and restaurants. Rent office space in Brickell today and take advantage of the opportunities downtown has to offer.
Email us today for a free trial day.
Miami's Top Coworking Space
Why Quest Workspaces 777 Brickell Ave?
Many international corporations are moving their headquarters to South Florida to take advantage of a favorable tax climate, tropical weather, and a diverse and growing community of tourists, residents, and professionals. Quest Workspaces 777 Brickell Ave is an ideal location for shared office space right in the heart of the Brickell business district and all of its shops, hotels, and tourist attractions for the ultimate in live-work balance.
Looking for a coworking space that boosts productivity and networking in Miami?
Learn how the Quest Workspaces mission helps professionals in Miami to thrive and succeed.
South Florida has a reputation for a laidback lifestyle vibe that attracts young people looking to live their best lives. Miami offers many of these benefits but also makes space for ambition and professional success. The Brickell financial district combines the best of both worlds, with internationally-famous hotels and restaurants, tourist attractions, and a supportive business community that works with civic organizations and local government to provide a welcoming environment for new and established companies and solopreneurs. Quest Workspaces Miami makes all of these benefits accessible at a fraction of the price within a community of professionals at 777 Brickell Ave.
What Makes Office Space at Quest Workspaces 777 Brickell Ave Different?
The Brickell business district boasts countless office spaces, but very few offer the support and flexibility of Quest Workspaces 777 Brickell Ave. This centrally located building allows members of our Miami coworking space to welcome clients to an impressive building with one of the most prestigious addresses downtown. Questers enjoy many benefits including:
Private workspaces

within a shared office atmosphere allow for productive work time without sacrificing socialization and networking opportunities

Fully furnished, ready-to-use workspaces cut down on setup time and initial financial investment

Flexible terms and pricing options allow you to gain access to the spaces and features you need when you need them

Branded signage gives legitimacy and recognition to your company

An

award-winning staff

that includes community directors, administrative support, and concierge services

Located close to Miami International Airport and Port of Miami, perfect for attracting national and global clients and for traveling between multiple office locations

A prestigious address right in the heart of the Brickell District of downtown Miami, featuring such attractions such as the Brickell City Center, Bayfront Park, Perez Art Museum of Miami, American Airlines Arena, restaurants, retail shops, and more

Multiple international banks located close by for professionals in the financial sector

Daily networking and collaboration opportunities with other

professional Questers

Access to exclusive Quester business, wellness, and social events

Virtual services

like Zoom Rooms, mailbox and phone service, or a virtual office setup that also gives you access to the physical Quest Workspaces amenities when needed

Meeting rooms

appropriate for everything from informal chats with other Questers to conference rooms with teleconference equipment, notary, and concierge services providing coffee, tea, and water to your guests
Join A Coworking Community in South Florida today!
Thriving in the business world of South Florida does not have to be expensive, stressful, or boring. Book a tour of our coworking space at 777 Brickell Ave Miami and experience the benefits of becoming a Quester.